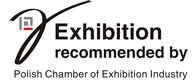 DRAABE in Poznań
TurboFogNeo - Draabe's next-generation humidifier
In Poznan, the humidification specialist DRAABE will be presenting the  TurboFogNeo, its new high-pressure nozzle humidifier. Compared to previous models, this next-generation humidifier was designed for significantly energy consumption and greater application flexibility. In offset and digital printing, constant, optimum relative humidity guards against electrostatic charge build-up and changes in paper dimensions.
Green humidification
Draabe's TurboFogNeo system is the first product range to offer both ceiling- and wall-mounted fogging units. A total of five humidifier models are available: these are designed to be combined flexibly to fulfil a range of requirements and thus enable optimum humidification results. Depending on the interior environment and space usage, print shops can deploy high-pressure humidifiers for high factory buildings, low ceilings, dense plant installations, warehouses or post-processing units. Compared to previous TurboFog humidifier systems, unit size has been reduced by up to 50%, so as to enable the use of smaller and more energy-saving fan systems. The new system is also designed to use frequency-controlled high-pressure pulsation: this generates no more pressure than is required for the actual output level configured. According to company figures, this can cut energy costs by a further 70%.
Safe humidification
Hygiene and operational safety are ensured by the system's integrated water treatment and high-pressure pump units. Both modules are installed into portable, small-format containers. Twice yearly, these are automatically exchanged by the manufacturer for fully-serviced, disinfected units.
Corporate profile:
DRAABE (Hamburg) is a leading global supplier of direct room humidification systems for industrial and trade applications and office use. The company's product strategy focuses on the printing, paper and packaging industries. The product portfolio features high-pressure and compressed-air humidification systems as well as systems for the production of standardised process water. DRAABE is part of the Swiss Walter Meier AG. Prestigious clients throughout the world, collaboration with leading printing press manufacturers and international certification highlight the high standards of quality and the leading position assumed by DRAABE air humidification in the areas of safety, service and hygiene.